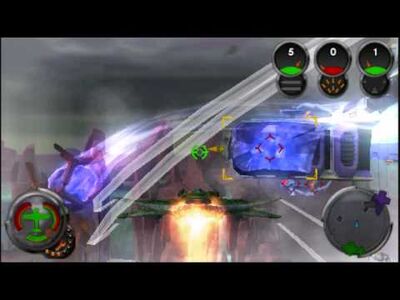 The Generator Crystal is a large dark eco crystal weapon, that you have to destroy off of the
ACS Behemoth. It is held up by a single power rod, or is burried in the Behemoth's side driver.
It is a weapon for the Aeropan Leaders, and the ACS Behemoth.
DEF (Dark Eco Fuel)
DEF
The Aeropan Leaders (Emperor Duke Sanser Skyheed, and Chancellor Landon Ruskin) and the ACS Behemoth.
Shoot it with the Vulcan Fury (:most recommended)